HUMMING
provides mindfulness meditation classes
in Queens NY
---
Humming aims to provide a safe and welcoming space for students to learn and experience simple mindfulness meditation techniques. The classes we offer give students a chance to understand and grow their inner resources in a group setting. HUMMING is based in Jackson Heights, Queens and classes take place in Jackson Heights.
However, due to high adoption rates of unified communications based events, regular classes are taking place on the Zoom platform.
We work with students on removing the following barriers to supportive self-connection and meaningful connection to the whole:

Being Present
Work on being present, right here and right now. Whatever may arise, you are not alone. The group setting was created to support you in your meditation journey.

Appreciate
Work on appreciation of what is present. It can be beautiful and joyful, it can be painful or sad or anything in between. We will explore and experience our shared humanity together. We will create awareness around what is present. This results in clarity, choice and a sense of control.

Discover
Expand and build upon your inner resources so you can build a sustainable meditation practice at home.
Mindfulness Meditation works with:
---
Awareness of the Breath

Connecting with the Body in a safe and caring way

Working with feelings in a self-supporting way

The spiritual heart. This includes self love, love for others and love for the Earth

Compassion

Forgiveness

Observing the thinking mind and accepting it

Processing life events internally with more ease
---
Mindfulness is easy. Everyone can do it. Test it by watching the video on the right:
Short Mindfulness Meditation
Common misunderstandings around mindfulness meditation
Some people are good meditators, others are not. And I don't have time to meditate.
Everyone can learn how to meditate. Mindfulness meditation techniques were desiged keeping ordinary (and extraordinary) humans in mind. In fact, you most likely have experienced meditative states in your life already.
The reason why a meditation class is helpful, is to make you become aware of how you are connecting with broader consciousness. Mindfulness meditation allows you to gain insight in how the breath/body/mind/feelings constellations work with eachother.
You can even meditate while you are walking or lying down. So it doesn't take much time. Because time spent meditating has benefits, can you afford to skip it?
The heightened-focus through awareness learnt in meditation tends to lead to more effectiveness and joy in work. And to a deeper connection with yourself and your surroundings. Starting a daily practice of 10 minutes can suffice.
Meditation is only about transcendence – my mind and body are not included
While there are many different types of meditation with different intentions and purposes, the objective of mindfulness meditation is to become aware of the richess that already lie within. We are looking to strenghten the basic inner resources already present. The body, as it is right now, is an important aspect of that process. And so are existing feelings. And the mind.
Meditation should always lead to bliss and deep relaxation otherwise I am not doing it right
Meditation increases awareness. It can lead to expansion but not always – the heart and the body have certain rhythms and self-healing mechanisms which bring attention to what needs care. If the meditator has not had a chance to care for certain feelings for example, then they may arise during meditation. This because meditation provides a safe space for it.
Meditation will take me away from my personal faith. I cherish my faith and therefore I do not meditate
Mindfulness meditation is secular and is mostly meant to feel more connected to what is alive inside. HUMMING respects all faiths, religions and creeds, including atheism, and does not claim or aim to replace faith, religion or life philosphy outlook the student might have, other than showing ethical, polite, caring and kind behavior.
What is Mindfulness?
"Mindfulness is awareness that arises through paying attention, on purpose, in the present moment, non-judgementally,"

"And then I sometimes add, in the service of self-understanding and wisdom."

- Jon Kabat-Zinn -

Mindfulness meditation is like fitness for the brain. It can be spiritual, it is not religious. Mindfulness techniques allow practitioners to learn more about the Self outside of the context of religion.

The video on the right explains more about this:
Source: Harvard University YouTube Channel
Title of Video: "Mindfulness research probes depression benefits"
I believe in empowering students ...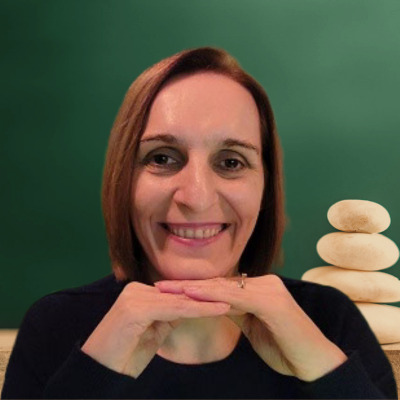 ... & fellow practitioners.
Join one of our circles!
---